Please specify color preference in your order. 
floats, crazy-bounces, indestructible!
The Dawg-Buster 8.5″ x 2.25  dia.
RuffDawg's Lifetime Replacement Guarantee for:
Big Dawg & Big Dawg XL, Dawg-Buster & Ball & Ball XL,
Dawg-Nut & Dawg-Nut XL
These toys are so tough, we can Guarantee them for Life!
In the event that your toy gets destroyed, don't panic, here's what to do:
First, identify the toy – is it a Ruff Dawg Toy and is it one of the Indestructible Guaranteed toys pictured below? If so, please proceed!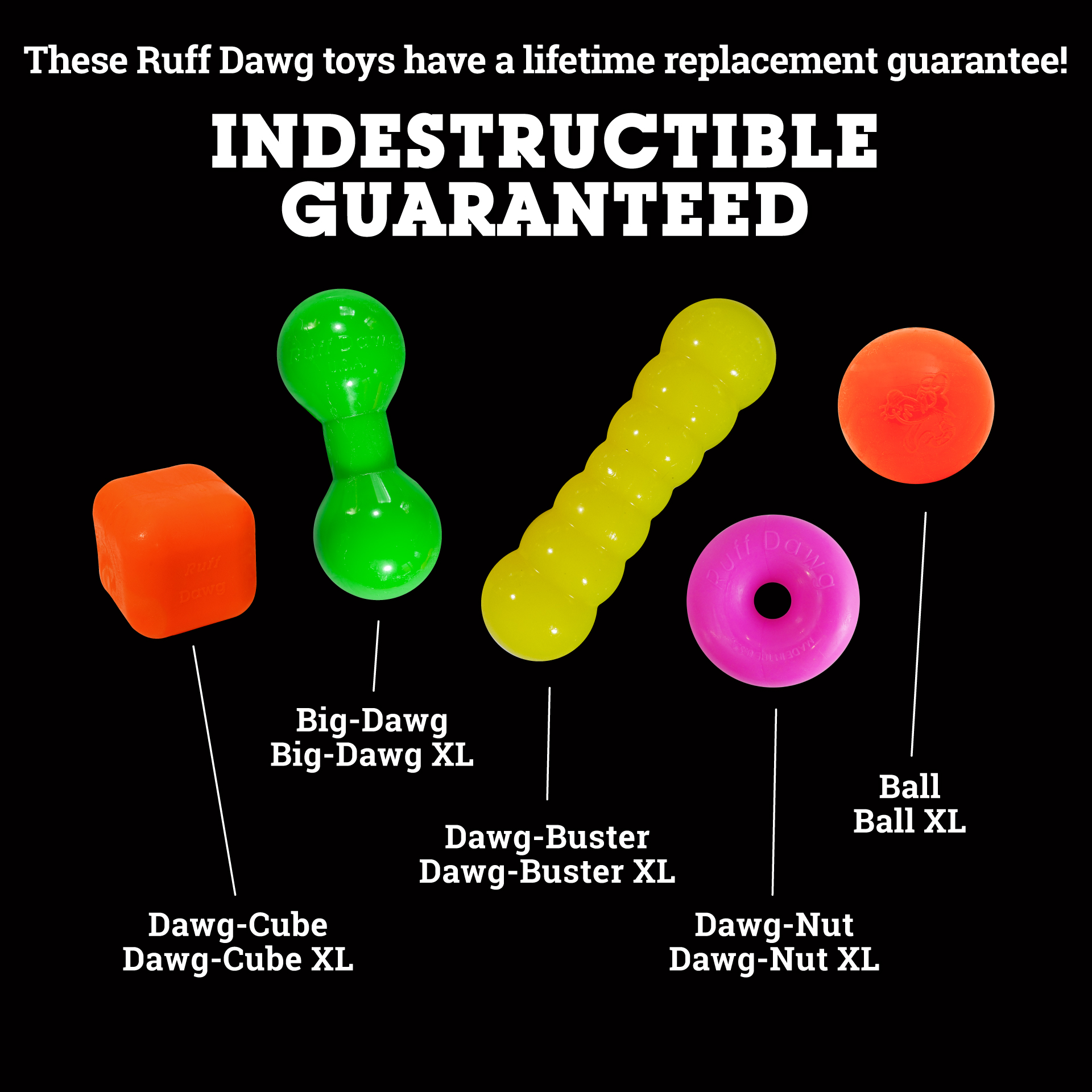 Send the damaged Ball, Dawg-Nut, Big Dawg, Dawg-Buster or Dawg-Cube toy along with your name, mailing address, and email address inside the package to:
Ruff Dawg
Attn: Ruff Dawg Guarantee
17 Coppage Dr.
Worcester, MA 01603
Check the mail. You should expect your toy replacement to arrive in approximately 3-4 weeks.